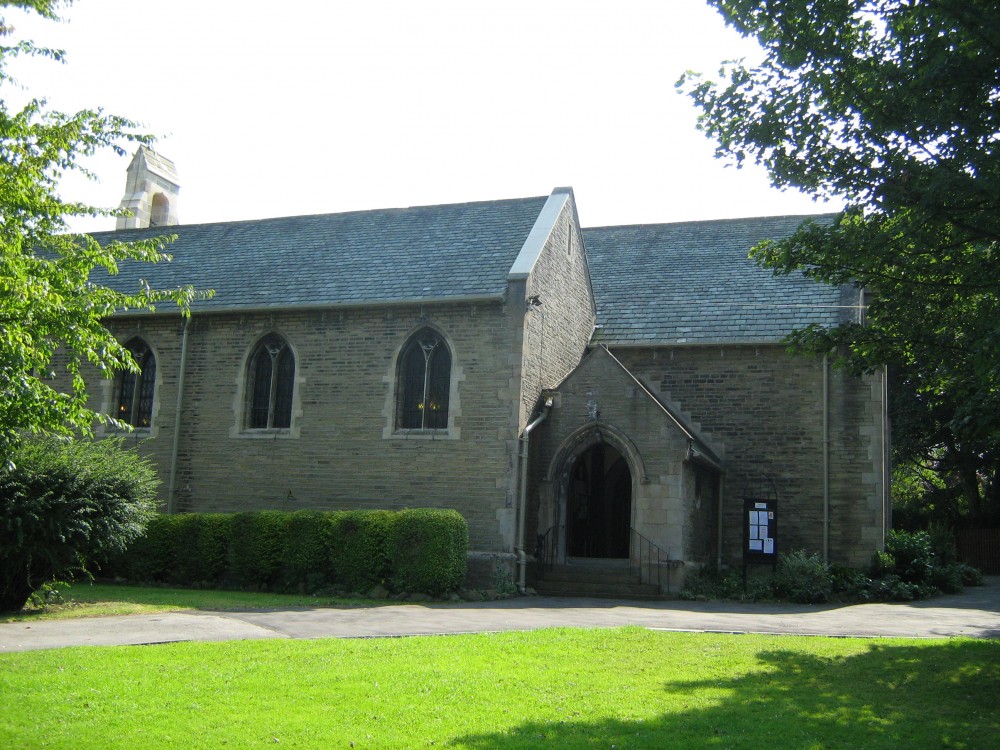 The Anglican Parish Church of St Aidan, Skelmanthorpe, HD8 9AF, welcomes you to our worship and social and community events: details of which are on our webpages.
Our main worship is usually at 10.00am except on the first Sunday of any month when we often have a 9.30am traditional Sung Mass (based upon the 1662 Book of Common Prayer) followed by 11.00am Contemporary informal worship. You might wish to know that the altar-bread used in our Church is gluten-fee.
Our Sunday Club for families is at 9.00am on the third Sunday of the month; and Messy Church takes place at 4.00pm on the third Saturday of the month. If you belong to another Faith (or have no faith) you are welcome to join us as an observer, with no obligation.
We welcome enquiries for Christenings (Baptisms), Weddings and Funerals. Confessions are heard by appointment.
Please kindly read the relevant pages on this website, and then feel free to

contact Philip, the parish priest, on
07805 509469 or
life.draw@btinternet.com
Please kindly note that Philip is often not available to deal with enquiries on Mondays.
The Church was built in 1894-1895, designed by the well known Victorian architect G F Bodley. Please see ''Our Church Building'' page for more details.
Baptism, Wedding & Funeral notes held by Philip at St Aidan, Skelmanthorpe
. Some of you may be aware that I am retiring, and the paper notes/records I hold on family events will be industrially shredded probably in February 2019 under data protection laws. If a Baptism candidate or their parent/s, a wedding couple, or the immediate next of kin of a deceased person would like a copy of the notes held by me (which may not be that extensive or exciting) for their family records, then please feel free to get in touch: text 07805 509469 or email
life.draw@btinternet.com
. Please remember to give me the date of the event and relevant name/s, not to mention your current address; because after 31 years of nearly 300 weddings and nearly 900 Christenings my memory is not that good. Obviously the officail registers are due to be kept in perpetuity, I'm just referring to my notes which may not be that interesting? Please feel free to pass on this information to anyone who might be interested. Thank you, Philip
Our Mission Statement.....
We exist to worship God in holiness and adoration.
We proclaim that God totally and utterly loves every creature in the universe, no matter whom or what they are, both in this life and in the life to come.
We intend that this fact should be proclaimed by compassionate action: for, and with, the neighbour in our community; for our neighbour in distant places; and for all the other creatures we share this planet with.
We want to help and share in the delight, and the struggle, of local folk in their pilgrimage/journey of life - to enable and encourage people to cope and to try and live life to the full.