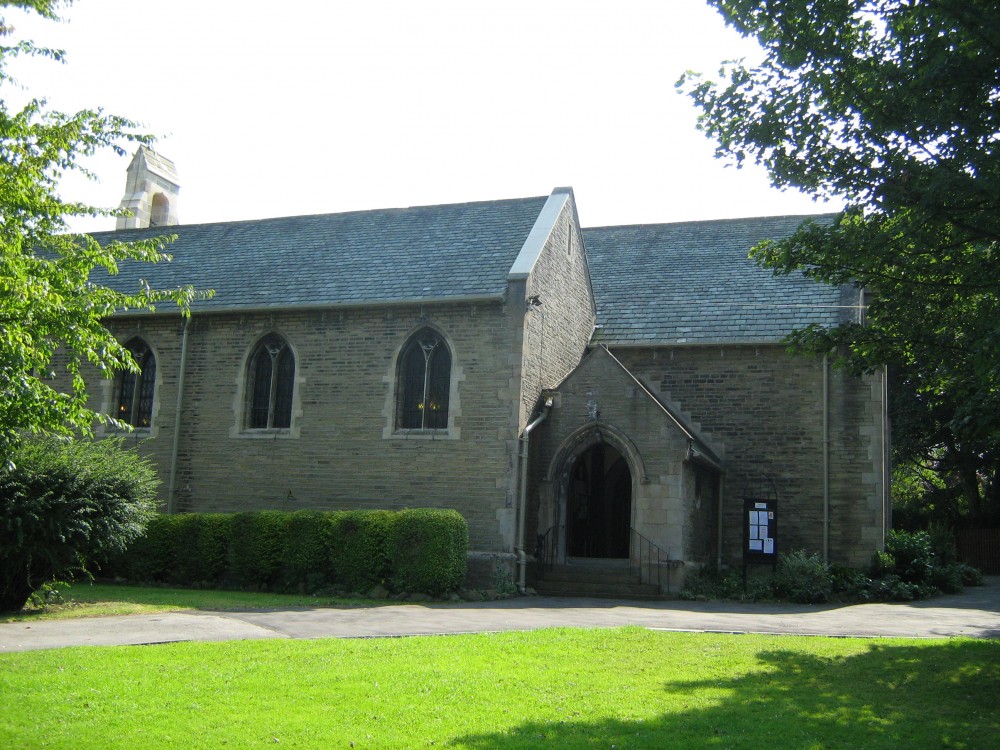 The Anglican Parish Church of St Aidan, Skelmanthorpe, HD8 9AF, welcomes you to our worship and social and community events: details of which are on our webpages,
and scroll down this page to see some forthcoming events.
To see some of our Community Events go to the ''Community Events'' Page - and scroll down that page (or this page) to see details of our new completion project which is now well underway.
Sunday 17th June 2018 at 6.00pm sees a St Aidan's Church version of Songs of Praise
Saturday 30th June 2018 at 2.30pm is the summer performance of our Community Youth Drama & Singing Group. No charge, but we welcome donations towards the light refreshments
Come along on Saturday 7th July 2018 to the fun of our Garden Party by very kind invitation at 28B Lidgett Lane, from 2.00pm until 4.30pm. Cream teas. Children are welcome. If the weather is inclement, then we will keep the church building free to host this. Tickets are now available at £2.50 an adult or £1.00 for a child. You are welcome to bring your own picnic (fold up) chair/s if you require any.
Our main worship is usually at 10.00am except on the first Sunday of any month when we often have a 9.30am traditional Sung Mass (based upon the 1662 Book of Common Prayer) followed by 11.00am Contemporary informal worship. You might wish to know that the altar-bread used in our Church is gluten-fee.
Our Sunday Club for families is at 9.00am on the third Sunday of the month; and Messy Church takes place at 4.00pm on the third Saturday of the month. If you belong to another Faith (or have no faith) you are welcome to join us as an observer, with no obligation.
We welcome enquiries for Christenings (Baptisms), Weddings and Funerals. Confessions are heard by appointment.
Please kindly read the relevant pages on this website, and then feel free to

contact Philip, the parish priest, on
07805 509469 or
life.draw@btinternet.com
Please kindly note that Philip is often not available to deal with enquiries on Mondays.
The Church was built in 1894-1895, designed by the well known Victorian architect G F Bodley. Please see ''Our Church Building'' page for more details.
Our Altars remain in their original eastward position.
Work has started on our new south entrance, giving proper dignified access to those with disabilities; and also up-to-date loo's, and a kitchen area at the west end of our church - building to 21st Century standards without damaging the traditional layout and ethos of our parish. We have already raised c £60,000 of the projected c £70,000 cost, plus refundable (we hope) VAT. We welcome any help you may be able to give us towards this project. If you are able to help; then you can post a cheque through the vicarage letter box, payable to ''St Aidans PCC''or BACS a donation to Sort code 20-43-04 Account No. 40016454. If you use BACS then kindly email me at life.draw@btinternet.com so we know where the donation has come from. Tax-payers are welcome to request a gift-aid form to increase their donation by 25% at no extra cost to themselves
Our Mission Statement.....
We exist to worship God in holiness and adoration.
We proclaim that God totally and utterly loves every creature in the universe, no matter whom or what they are, both in this life and in the life to come.
We intend that this fact should be proclaimed by compassionate action: for, and with, the neighbour in our community; for our neighbour in distant places; and for all the other creatures we share this planet with.
We want to help and share in the delight, and the struggle, of local folk in their pilgrimage/journey of life - to enable and encourage people to cope and to try and live life to the full.