The Anglican Parish Church of St Aidan, Skelmanthorpe welcomes you.
---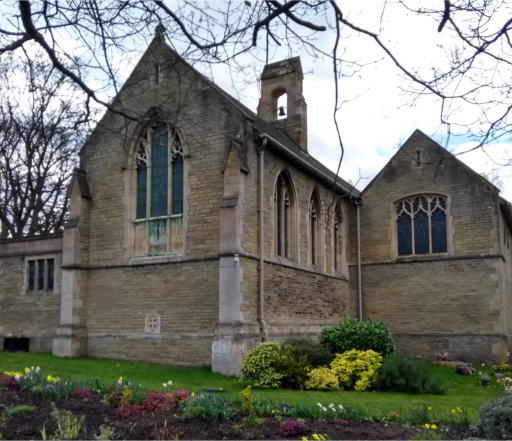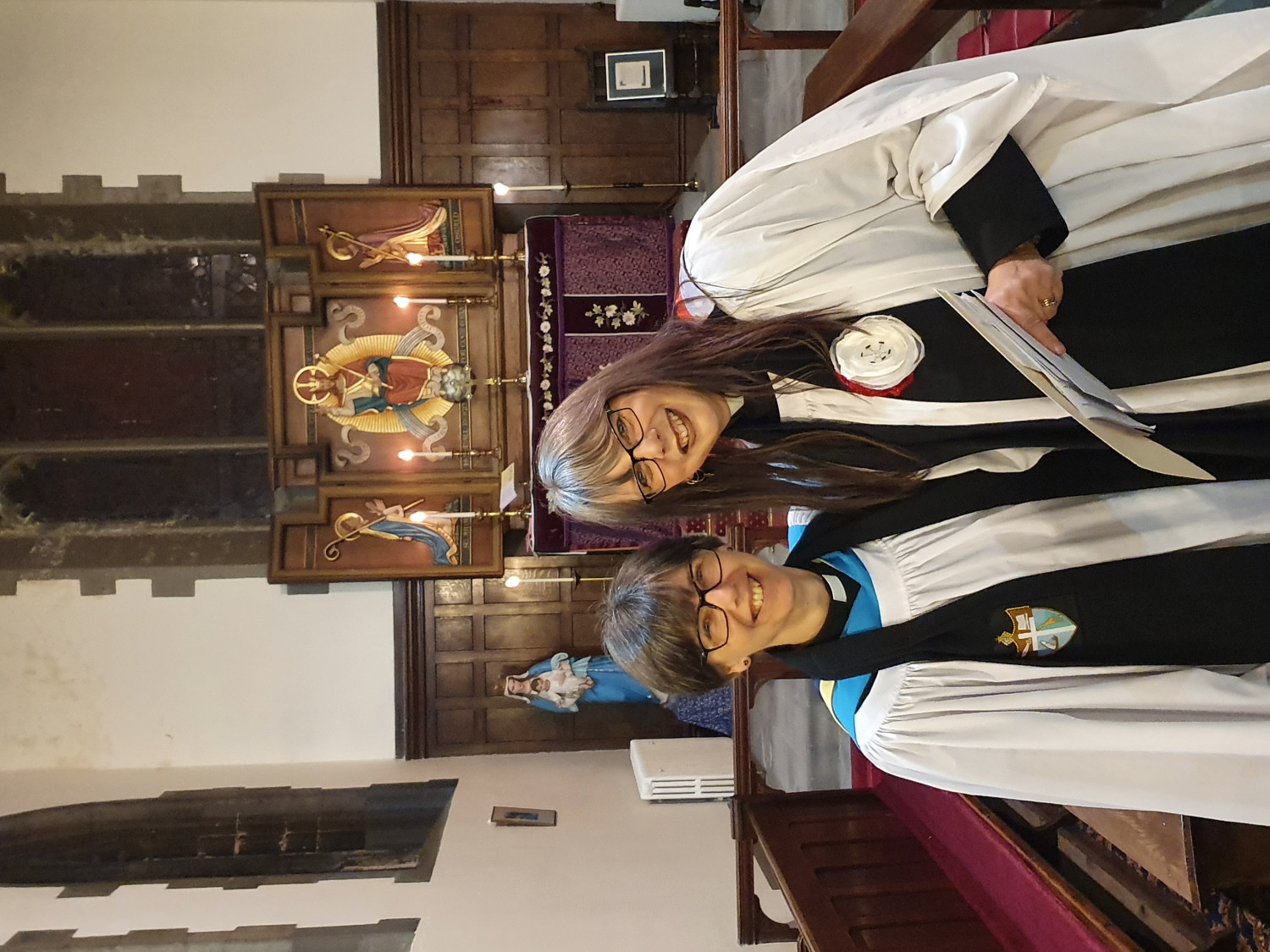 Revd Kate Currie
Priest-in-Charge Skelmanthorpe & Associate Priest High Hoyland, Scissett & Clayton West
07949850460
Revd Mrs Evelyne Barrow
Associate Priest High Hoyland, Scissett, Clayton West & Skelmanthorpe
revebarrow@gmail.com
07814 236051
Revd Dr Sarah Farrimond
Rector of High Hoyland, Scissett & Clayton West
01484 900025
Covid - church attendance regulations
Dear friends.
We are delighted that the recent change in lockdown restrictions means that we can once again gather together for worship in church, albeit in altered circumstances. We are aware that we need to be very cautious in the way we gather so if you have any of the symptoms of high fever, new cough, loss of taste/smell etc then you must seek a test and stay at home. If you are in the sheltering category then you must stay at home.
For the time being for all of our Sunday services we will be using the Holy Communion Ordinary Time service booklets. If you have not yet got a copy of this then you can find it on the church website. There will be some copies available in church.
Mindful of the fact that the virus is still very much with us we offer the following instructions/advice to anyone thinking of attending.
• Everyone must wear a face covering.
• Please wash hands before leaving home for church.
• Enter church through the main door where possible.
• Hand sanitiser will be available on entry and exit.
• We will be sticking as much as possible to the '2 metre rule', especially inside the building.
• Please take your service booklets away with you when you leave, to use again.
• Generally chairs have been set 2m apart, although seats can be moved together for people from the same household. Some places will be available in the area between the choir stalls and the front row of seats. Carole and Trevor will guide people to suitable seating. We know that everyone will be patient and helpful.
• Kneelers are not to be used.
• There will be a collection plate at the back of church. (Please see note the below regarding our financial giving).
• At this point in time sadly we will not be singing hymns but we can hum along. We will not be able to receive the elements, this will be done on our behalf by the celebrant
• At the end of the service you will be dismissed a row at a time (like being back at school), and asked to leave the building straight away via the disabled access doors. People may well wish to stay and chat. This should be done on the grass in front of church (weather permitting) whilst observing safe distancing rules. There will be no tea or coffee but the toilets will be available.
• It is expected that the service will last around 40 minutes.
Hopefully this does not sound too officious but it is important that we make our church a safe place for us all in which to worship God.
If you have any concerns please do not hesitate to contact Revd Kate, Carole Senior or Trevor Langley.
It would be helpful if we had an idea of how many people are likely to attend. (There will be a maximum of 30). Could you please let Trevor know. Tel 864249 email trevor_langley@hotmail.co.uk.
We look forward to welcoming people back into church to worship together after such a long time.
The service will continue to be broadcast via the usual Zoom link.
Notes regarding our financial giving:
As we start our cautious way back to having services in church questions are being asked regarding collections and weekly envelopes. One area that has changed during the past few months is the use and handling of cash. We know that members of our congregation will have continued to fill their weekly offertory envelopes with cash over the past three months but it would help us tremendously if large volumes of envelopes and cash to count could be avoided.
Several people have contacted us and have set up a direct payment from their bank for the arrears and moving forward have arranged a monthly standing order with their bank to pay directly into the church bank account. We would really appreciate and recommend this method. Our treasurer Geoff Wrigglesworth will be able to supply the church bank details and a template letter to use should you wish to go down this route. Please contact us for further details.
An alternative if this does not suit you would be to give a cheque rather than cash.
With all good wishes
The Parochial Council of St Aidan's
To follow or print an order of service please select the banner SERVICES and follow the link to Holy Communion or Morning Prayer. To request an invitation to the services on Zoom please email Revd Kate Currie.
Selected hymns for August:
9th - Jesus calls us! O'er the tumult + Eternal Father strong to save
16th - Dear Lord and Father of mankind + Praise to the holiest in the height
23rd - Christ is our corner-stone + Lift high the cross
30th - Father hear the prayer we offer + Take up they cross
Safeguarding
We take this issue really seriously and our policies, approved by the Diocese and the Church of England, are designed to underpin this.
St Aidan's Safeguarding Officer: Gill Millman tel. 01484 862683 or 07519 272210
Diocese Safeguarding:
Carla Darbyshire - carla.darbyshire@leeds.anglican.org, mobile 07399 809732
Jenny Leccardi mobile 07872005189
Narrinder Lyon mobile 07872005309
Any concerns about the safety of a child, or Adult, should be refered to Kirklees Safeguarding Team.
Child daytime 01484 456848 Out of hours 01484 414933
Adult daytime 01484 221000 Out of hours 01484 414933

Mr Trevor Langley (Churchwarden)
Email: trevor_langley@hotmail.co.uk Telephone 01484 864249
Mrs Carole Senior (Churchwarden)
Email: csenior46@yahoo.co.uk Telephone 07949 613231
Leeds Diocesan Environmental Policy passed by Diocesan Synod 16.03.2019 has been adopted at our church.
Church of England, Safeguarding Policy Statement, Promoting a Safer Church, House of Bishops, 2017 has been adopted at our church, contact details are given below.
---
---
We are part of the Deanery of Kirkburton and Almondbury, in the Huddersfield Episcopal Area (The Rt Revd Dr Jonathan Gibbs, Bishop of Huddersfield), in the Anglican Diocese of Leeds (The Rt Revd Nick Baines, Bishop of Leeds).
We are only a small middle-of-the-road village Church. There's nothing grand or special about us, but we would love to see you if you would like to visit us. We meet at 10.00am using Covid regulations, social distancing and wearing face masks. The service is also streamed using Zoom
If you belong to another Faith (or have no faith) you are welcome to join us as an observer, with no obligation.
We are delighted to proclaim that God loves you, no matter who you are or what you have done. God's love for you and every creature is utter, total and never, never ceases.

The Parish of St Aidan is pleased to have links with Skelmanthorpe Methodist Church on Pilling Lane, thus we are part of CTiSk (Churches Together in Skelmanthorpe)
......................................................................................................................................
Our Mission Statement.....
We exist to worship God in holiness and adoration.
We proclaim that God totally and utterly loves every creature in the universe, no matter whom or what they are, both in this life and in the life to come.
We intend that this fact should be proclaimed by compassionate action: for, and with, the neighbour in our community; for our neighbour in distant places; and for all the other creatures we share this planet with.
We want to help and share in the delight, and the struggle, of local folk in their pilgrimage/journey of life - to enable and encourage people to cope and to try and live life to the full.