The Anglican Parish Church of St Aidan, Skelmanthorpe welcomes you.
---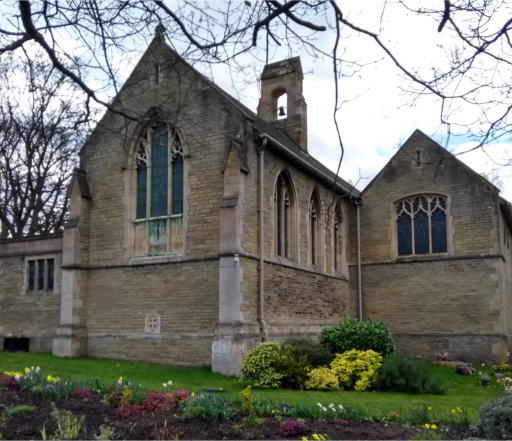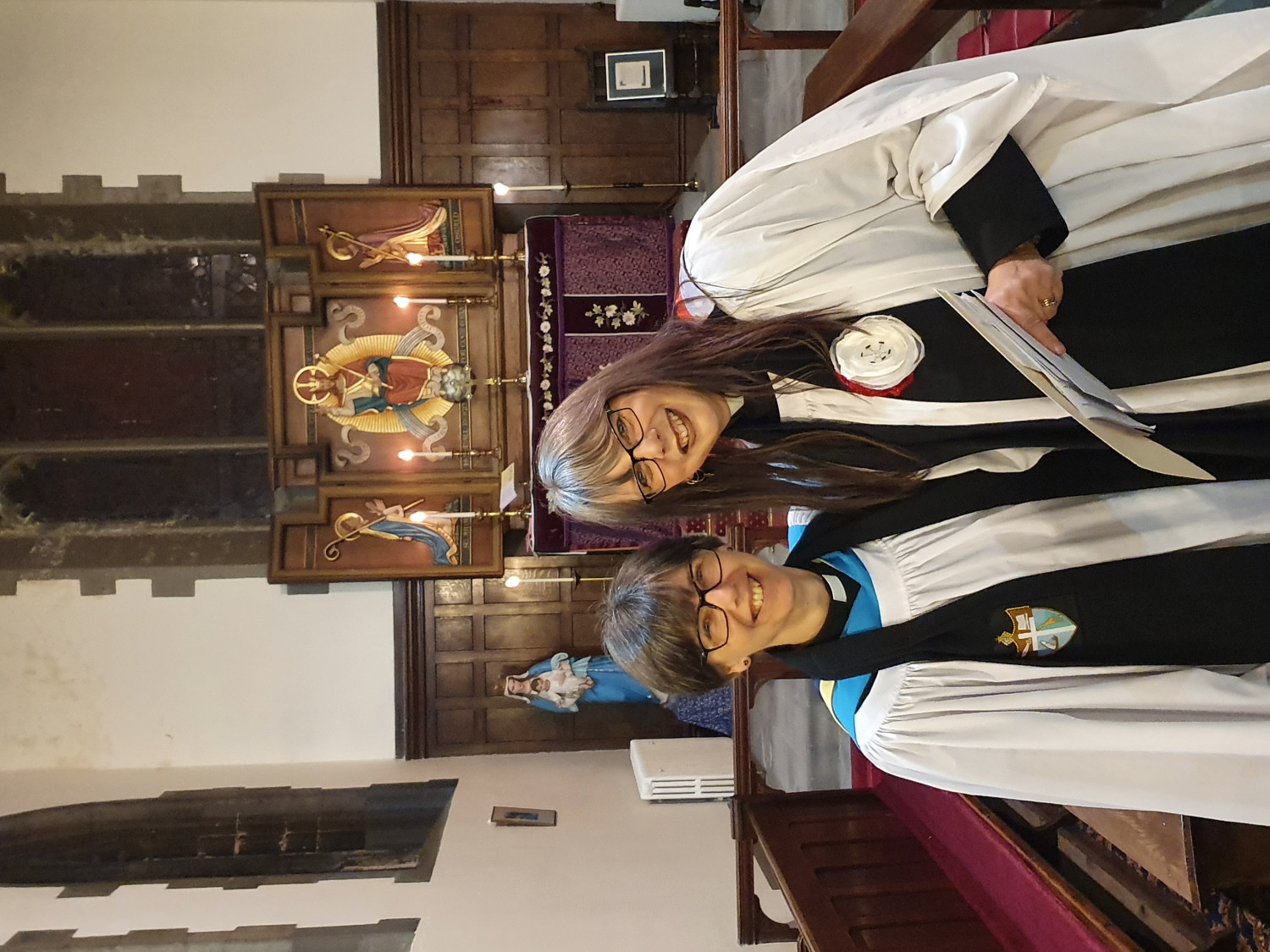 Revd Kate Currie
Priest-in-Charge Skelmanthorpe & Associate Priest High Hoyland, Scissett & Clayton West
07949850460
Revd Mrs Evelyne Barrow
Associate Priest High Hoyland, Scissett, Clayton West & Skelmanthorpe
revebarrow@gmail.com
07814 236051
Revd Dr Sarah Farrimond
Rector of High Hoyland, Scissett & Clayton West
01484 900025
To follow or print an order of service please select the banner SERVICES and follow the link to Holy Communion or Morning Prayer. To request an invitation to the services on Zoom please email Revd Kate Currie.
Pastoral Letter 4th July 2020
Dear Friends,
I hope that this finds you all safe and well.
Tomorrows 10.00 service will be relayed, on Zoom, from within St Aidan's church. There will only be my husband and I there but this is a small step towards the day when public worship can start again in church. It all looks a bit different inside the buidling. The chairs have been arranged two metres apart, mindful of physical distancing and public health hygiene guidelines. It will feel very strange for everyone as we tentatively move towards the 'new normal'.
Baptisms, weddings and funerals can take place in church but with a limited number of guests or mourners and no singing. This has, and continues to be a harrowing time for bereaved families particularly with the added restrictions imposed due to the Coronavirus pandemic. Please hold these people in your prayers.
As from next week, the church will be open from 2 - 3pm each Wednesday for individual private prayer.
Services
Sunday 5th 10.00 Book of Common Prayer service of Holy Communion - Zoom
Tuesday 7th 9.15 Holy Communion - Zoom
Wednesday 8th July 2 - 3pm Individual private prayer
Thank you for your continued patience and support in these challenging and ever changing times.
God grant me the serenity to accept the things I cannot change.
Courage to change the things I can,
and wisdom to know the difference.
Every blessing,
Kate
Safeguarding
We take this issue really seriously and our policies, approved by the Diocese and the Church of England, are designed to underpin this.
St Aidan's Safeguarding Officer: Gill Millman tel. 01484 862683 or 07519 272210
Diocese Safeguarding: Jenny Leccardi Tel: 07872005189 or Narrinder Lyon Tel: 07872005309
Any concerns about the safety of a child, or Adult, should be refered to Kirklees Safeguarding Team.
Child daytime 01484 456848 Out of hours 01484 414933
Adult daytime 01484 221000 Out of hours 01484 414933

Mr Trevor Langley (Churchwarden)
Email: trevor_langley@hotmail.co.uk Telephone 01484 864249
Mrs Carole Senior (Churchwarden)
Email: csenior46@yahoo.co.uk Telephone 07949 613231
Leeds Diocesan Environmental Policy passed by Diocesan Synod 16.03.2019 has been adopted at our church.
Church of England, Safeguarding Policy Statement, Promoting a Safer Church, House of Bishops, 2017 has been adopted at our church, contact details are given below.
---
---
We are part of the Deanery of Kirkburton and Almondbury, in the Huddersfield Episcopal Area (The Rt Revd Dr Jonathan Gibbs, Bishop of Huddersfield), in the Anglican Diocese of Leeds (The Rt Revd Nick Baines, Bishop of Leeds).
We are only a small middle-of-the-road village Church. There's nothing grand or special about us, but we would love to see you if you would like to visit us. We usually meet at 10.00am. On the first Sunday of the month we have 10.00 am Traditional Holy Communion service (based upon the 1662 Book of Common Prayer) followed at 11.00am with Contemporary Informal worship. You might wish to know that the altar-bread used in our Church is gluten-free
If you belong to another Faith (or have no faith) you are welcome to join us as an observer, with no obligation.
We are delighted to proclaim that God loves you, no matter who you are or what you have done. God's love for you and every creature is utter, total and never, never ceases.

The Parish of St Aidan is pleased to have links with Skelmanthorpe Methodist Church on Pilling Lane, thus we are part of CTiSk (Churches Together in Skelmanthorpe)
---
CORONAVIRUS UPDATE
Let us pray together
Each Sunday at 11 am we are going to ring our church bell for about 10 minues.
Together with the members of our own congregation and those from the Methodist Church the prayer bell will remind us to quietly pray in our own homes for the world, our nation, our village community and for those known to us personally who are in difficulty at this testing time; and also to give thanks for those who work for the good of us all.
The Archbishop of Canterbury has suggested that it may be helpful to use the words from Psalm 23 The Lord is my Shepherd - the only important point is that we pray as a community and it doesn't matter which words we use.
We therefore invite you to join with us, so that we can flood our village with a wave of Christian prayer
The Charity Shop, Messy Church, Mums and Toddlers, Junior Singing and Drama, Coffee mornings and Mothers Union are suspended until the Corona virus epidemic restrictions are lifted
.......................................................................................................................................
Our Mission Statement.....
We exist to worship God in holiness and adoration.
We proclaim that God totally and utterly loves every creature in the universe, no matter whom or what they are, both in this life and in the life to come.
We intend that this fact should be proclaimed by compassionate action: for, and with, the neighbour in our community; for our neighbour in distant places; and for all the other creatures we share this planet with.
We want to help and share in the delight, and the struggle, of local folk in their pilgrimage/journey of life - to enable and encourage people to cope and to try and live life to the full.